"We must grow together as excellent practitioners and as an exceptional healthcare profession."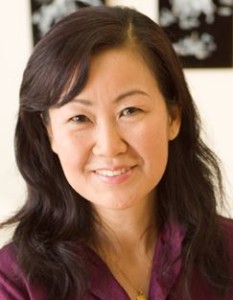 Dr. Yueying Li – Founder of HerbalTCM
Dr. Yueying Li came from a long line of Chinese Medical Doctors. Her grandfather was a TCM practitioner who built his own pharmacy, making a variety of formulas to address both internal and external health issues. 
After graduating from medical school, Dr. Li spent many years practicing and treating a variety of illnesses at the hospital as a TCM Internal Medicine Specialist. She suffered from her own congenital skin condition which impacted her both physically and emotionally. This led to her interest in learning about skin issues and she further received specialized training in Dermatology. Dr. Li has developed a specialized dermatology line which was created from decades of her clinical experience.
Her 35 years of clinical experience and teaching Chinese medicine make Dr. Li able to fulfill her dream of healing people and helping them feel good about themselves. Dr. Li is also a professor at Yo San University of TCM. She serves on the Board of Trustees for CalATMA (California Acupuncture and Traditional Medicine Association).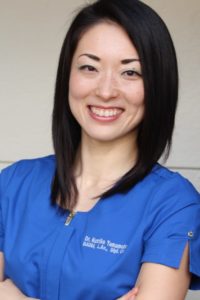 Dr. Kumiko Yamamoto – Founder of HerbalTCM
Dr. Kumiko Yamamoto specializes in Women's Health and Fertility. She has extensive experience treating many patients for various women's health related conditions from infertility, hormonal imbalance, PCOS, endometriosis, pregnancy support, postpartum support, menopause, uro-genital dysfunctions, emotional disorders, thyroid disorders, cancer treatment support as well as in the area of general medicine such as pain, insomnia, and digestive disorders etc. After having many years of mentorship clinical training with the renowned doctors, Drs. Daoshing Ni and Mao Shing Ni, Dr. Yamamoto experienced the importance of having a great support system for practitioners in order to improve clinical skills and grow as excellent practitioners. She is passionate about giving back to the profession and her community by providing the support to her fellow practitioners so they can be efficient and effective in their clinical practice and continue to grow as exceptional practitioners.
 She is a certified Tai Chi and Qi Gong instructor and has provided various community lectures and classes in medical settings as well as academic settings. She offers special Tai Chi/Qi Gong classes for natural healing. Her accomplishments include the Distinction Award from Yo San University Doctoral program and the Meritorious Award from Yo San University Master's program. Dr. Yamamoto currently teaches continuing education courses in women's health for HerbalTCM.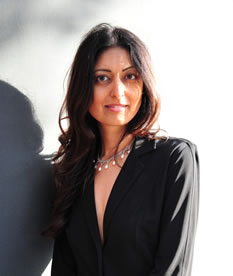 Dr Priya Advani – Director for HerbalTCM
Dr. Priya Advani has a Bachelor's of Science in Marketing from Northern Illinois University. She had a successful career as a Corporate Account Executive for a major telecommunications company. After having her child, she wanted to pursue a career in integrative medicine. While completing her Master's Program at Emperor's College, she worked as a Patient Educator for the Hall Center and was mentored by Dr. Prudence Hall, where she learned the benefits of functional medicine. She graduated with honors from Emperor's College of Traditional Chinese Medicine and after several years, Dr. Advani went on to complete her doctorate with a speciality in Orthopedics and Internal Medicine. She has had her integrative private practice since 2008. 
Dr. Advani has written articles for the Huffington Post Health and Wellness, and was a listed practitioner in Suzanne Somers book, Knockout. She serves on the Board of Trustees for CalATMA (California Acupuncture and Traditional Medicine Association) and is the Chair for the Communications Committee. She is currently the Director for HerbalTCM.